Courses & Retreats
http://fidelity-energy.co.uk/tag/best-energy-tariff-for-businesses/ On this page you will find links to the various teachings (both online and in person) and retreats I offer, individually and co-taught.
Tantra Foundations Easter Retreat
http://dnasab.net/project/dnasab-photography-43/ Coming up in 2018
cracking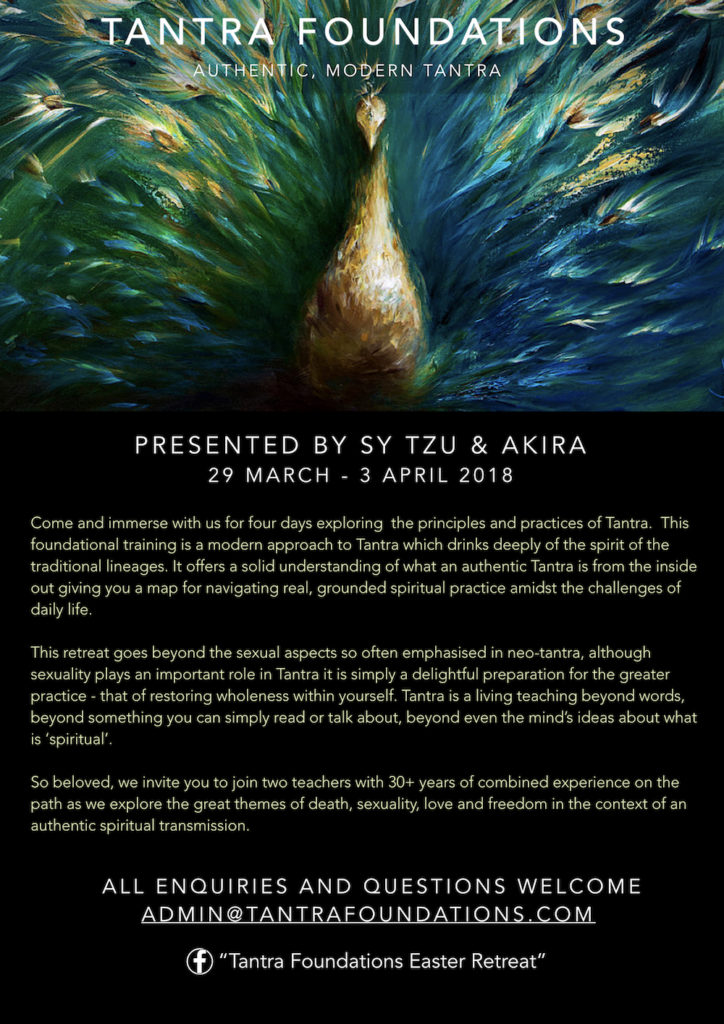 more details here – https://www.facebook.com/events/2023552454553991/
Past Retreats
Tantra Foundations Training – Hout Bay, December 2017
3 years after weave of the heart again working with 3 teachers.  This was a very full-on training with lots of information and skills imparted to the 15 participants.
Weave of the Heart – Goa, December 2014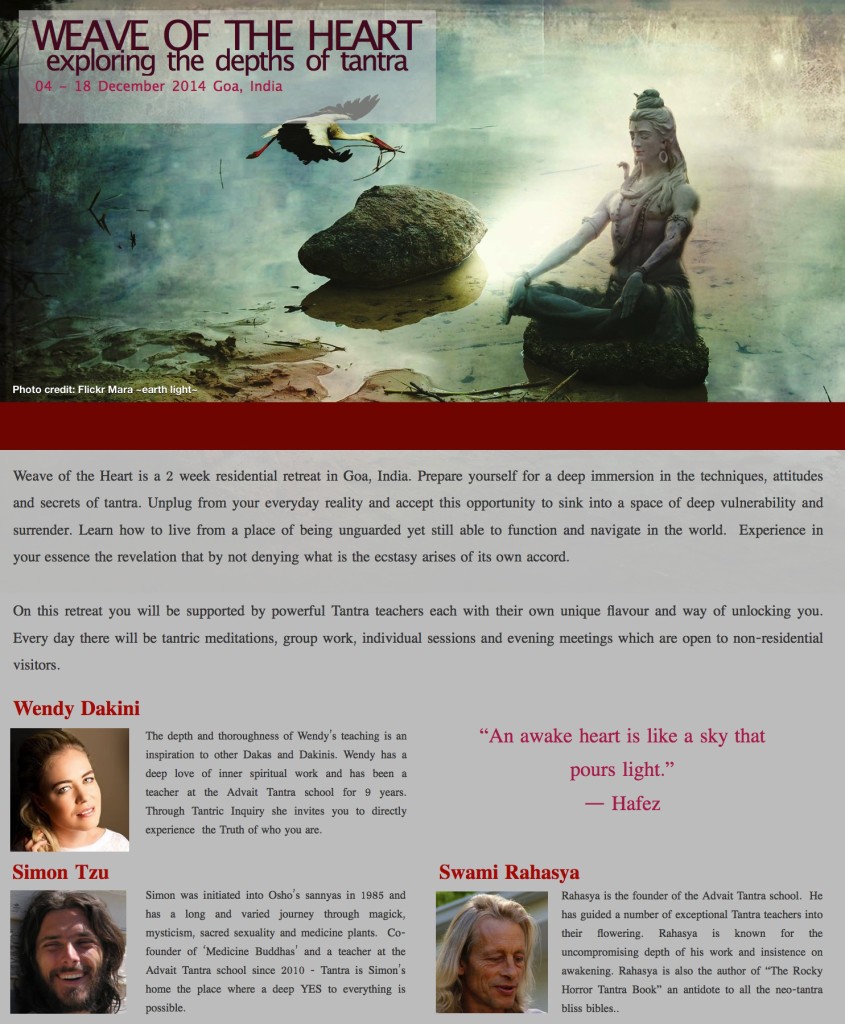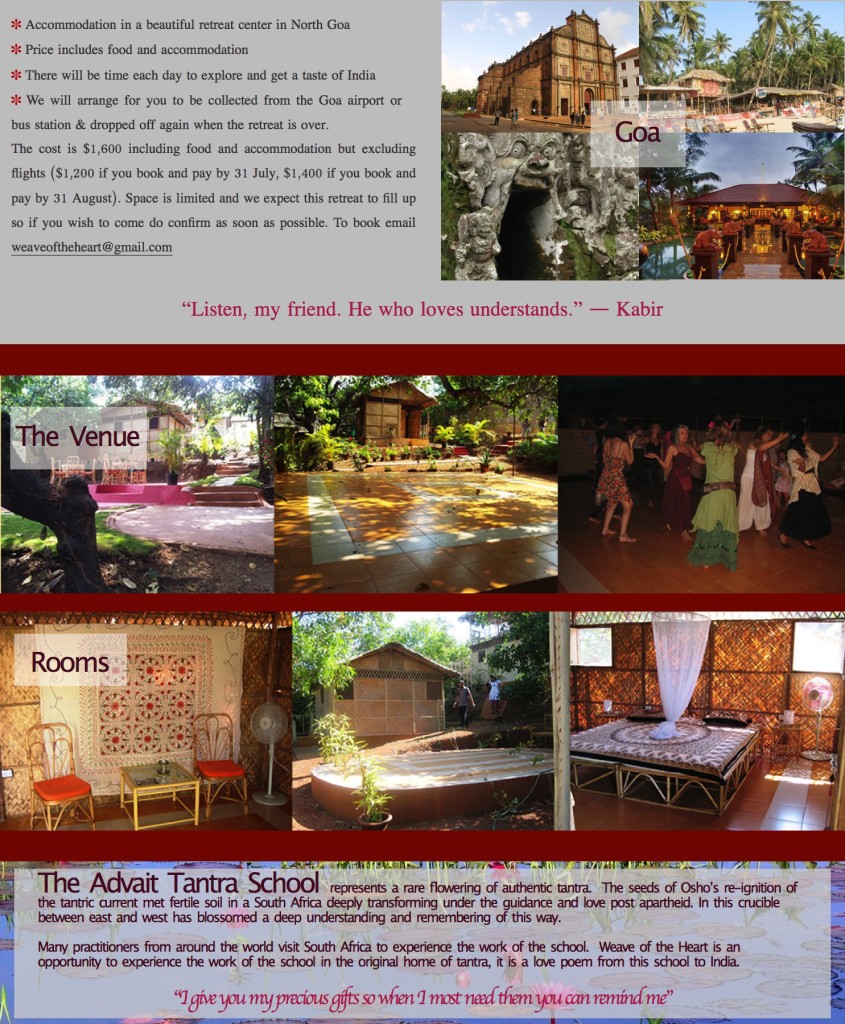 This was a delicious sharing of the essence of Tantra in India – the original home of Tantra. 12 participants 5 from the US, 5 from Europe and 2 from South Africa.